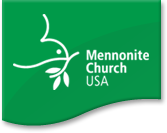 Ministry Transitions – Candidate Version – This packet is for persons who are seeking new places of ministry, for those seeking placement for the first time; or for those who are considering being credentialed.
Ministry Transitions – Search Committee Version – This packet is requested by search committees who are looking for a new pastor. This is designed to help them discern if they need a transitional pastor, or what next steps they need to take to have a successful pastorate.
Pastor Congregation Evaluations – This packet is a spin off of the PCRC packet and is targeted for the pastor review and evaluation process.
Pastor Congregation Relations – This packet addresses the relationship between the pastor and the congregation. It includes a pastor's job description, as well as the responsibilities of the pastor congregation relations committee, negotiating the pastor's salary, and addresses sabbatical and study leaves.
Ministerial Credentialing (Credencialización Ministerial) – This packet is called for by the area conference or congregation. Ministerial Credentialing works with the preparation of the pastor's journey of credentialing, whether it is the process of licensing or ordination.
Sexual Misconduct – This packet gives congregations a resource for how to deal with accusation of sexual abuse and what steps they can take to deal with it; as well as guidelines for accountability groups.
Bivocational packet – This packet looks at issues that bivocational pastors face. How does this affect their calling, and family. It includes survey results on bivocational and part-time pastors from 2006.
Cultivating a Culture of Call – (Temporarily Unavilable) This packet was developed for 2005 and was focused on how do we "tap persons on the shoulder" that have the gift of ministry. What can pastors, congregations, and parents do to encourage young people to enter the ministry.
Women in Ministry – This packet addresses the unique concerns of women in congregational ministry.