The 15-member Executive Board is made up of people of diverse ages, gender, geographical location, race and occupation.
There are preachers and church workers; professors, teachers and educational administrators; retired people; people whose racial characteristics are Asian, African-American, Caucasian, Hispanic and Native American (with one-third of the members coming from other than Caucasian peoples); people who live in places ranging from Oregon to rural Iowa to Florida.
This group of people has been intentionally selected so that the Executive Board would contain a broad spiritual and experiential base and so that the Board would have a diversity of viewpoints. Board members understand that they need to consider and represent the church as a whole and the broad spectrum of people.
Use this form to suggest members for the Executive Board or any of our agency boards.
Click here to see past actions and policies from the Executive Board.
Agency Boards
Mennonite Education Agency Mennonite Mission Network
 MennoMedia Mennonite Health Services Everence
Executive Committee
Home:  East Norriton, Pennsylvania
Congregation:  Salford Mennonite Church, Harleysville, Pennsylvania
Conference:  Franconia Mennonite Conference
Occupation:  Hospital administrator
Linda Dibble
Moderator-elect
Home: Albany, Oregon
Congregation: Albany Mennonite Church, Albany, Oregon
Conference: Pacific Northwest Conference
Occupation: Chaplain and farmer
Representative of the network of Asian Mennonite congregations
Home: Upland, California
Congregation: Upland Peace Church, Upland, California
Conference: Pacific Southwest Conference
Occupation: Nurse Practitioner;
Home:  Archbold, Ohio
Congregation:  Zion Mennonite Church, Archbold, Ohio
Conference:  Ohio Conference of Mennonite Church USA
Occupation: Retired car dealership owner
Executive Board members
Home:  Lancaster, Pennsylvania
Congregation:  Forest Hills Mennonite Church,  Leola, Pa.
Conference: Atlantic Coast Mennonite Conference.
Occupation:  Lead pastor of Forest Hills Mennonite Church
Home:  Hesston, Kansas
Congregation:  Hesston Mennonite Church, Hesston, Kansas
Conference:  South Central Mennonite Conference
Occupation:  Interim Head Coach of Cross Country/Track & Field, Hesston College
Home: Goshen, Indiana
Congregation: College Mennonite Church, Goshen, Indiana
Conference: Indiana-Michigan Conference
Occupation: Vice President of Goshen Health Foundation and Director of the Campaign for Goshen Health
Home: Lancaster, Pennsylvania
Congregation: Blossom Hill Mennonite Church, Lancaster, Pennsylvania
Conference: Atlantic Coast Conference
Occupation: Lead pastor of Blossom Hill Mennonite Church
Home: Hampton, Virginia
Congregation: Calvary Community Church, Hampton, Virginia
Conference: Virginia Conference
Occupation: Pastor of Calvary Community Church; president of the African-American Mennonite Association (AAMA)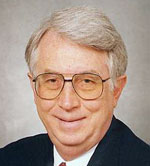 Home: Urbana, Illinois
Congregation: First Mennonite Church of Champaign-Urbana (Illinois)
Conference: Central District and Illinois Mennonite conferences
Occupation: Retired university professor
Representative of the Iglesia Menonita Hispana
Home:  Rock Island, Illinois
Congregation: Templo Alabanza, Moline, Illinois
Conference: Central Plains Mennonite Conference
Occupation:  Government employee
Home: Chicago, Illinois
Congregation: Bethel Mennonite Community Church, Chicago, Illinois
Conference: Illinois Conference
Occupation: Dentist; representative of the African-American Mennonite Association on the Constituency Leaders Council
Home: Sarasota, Florida
Congregation: Covenant Mennonite Church, Sarasota, Florida
Conference: Central District Conference
Occupation: Senior Consultant with Design Group International.