Origins of Project
When Mennonite Women USA called for an audit of Mennonite institutions in 2009, an opportunity for systemic change was created. After an examination of the numbers of women leaders in Mennonite institutions, it was clear that quantitative analysis was not enough. Thus the Women in Leadership Project (WLP) was born—an initiative to name and transform sexism in Mennonite Church USA.
Download a brochure containing an overview of the Project:     English    Español
Women Doing Theology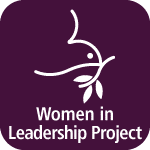 February 20 – 22, 2014 the Women in Leadership Project hosted a Women Doing Theology conference.All You Need is Love: Honoring the diversity of women's voices in theology was held in Leesburg, Va., with almost 200 women in attendance. Through worship, workshops, paper presentations, large group conversations, circle groups and a slam poetry open mic women embodied their theology.
Participants did not talk about an easy love that tries to gloss over pain, suffering, anger and injustice. They wrestled with what it means to be a Christian community that holds all of these tensions and complexities. An offering of $2,600 was received during the conference to support the ongoing work of the Women in Leadership Project. The worship services from the conference are now available as printable resources online and a book project is being discussed with MennoMedia.
Get Connected!
Contact
Jenny Castro
574.523.3051
jenniferc@mennoniteusa.org
Timeline Snapshots
Spring 2009 – Mennonite Women USA makes statement that there are declining numbers of women in leadership in Mennonite Church USA.
August 2009 – Mennonite Church USA denominational staff initiate Women in Leadership Audit, coordinated by Joanna Shenk.
September 2009 – Initial findings are presented to the Mennonite Church USA Executive Board and the Constituency Leaders Council (CLC).
October 2009 –A short-term steering committee is appointed for three meetings to join staff in sifting through research. Findings published in The Mennonite.
Mid-March 2010 –Findings are presented to the CLC, along with next steps developed by the steering committee.
Late-March 2010 –Mennonite Women USA board affirms research and next steps.
July 2011 – Reception and seminar focusing on women's leadership held at Pittsburgh 2011 convention.
December 2011 – Four volunteer focus groups are formed, made up of women from across Mennonite Church USA, to respond to needs and goals of women leaders.
Empowering resources
Mennonite Monologues
Mentoring
Undoing sexism
June – August 2012 – Emily Kraybill serves as a Ministry Inquiry Program (MIP) summer intern, researching why Mennonite women have gathered historically and currently.
August 2012 –A new steering committee, which meets monthly, is formed to provide diverse guidance for the Women in Leadership Project.
September 2012—Hilary J. Scarsella joins Mennonite Church USA staff as co-coordinator of the Women in Leadership Project.
February 2013—The Women in Leadership blog is launched on the Mennonite Church USA website.
March 2013—Planning begins for a Women Doing Theology conference.
April 2013—WLP staff meet with the Mennonite Women USA board to discuss ongoing collaboration on the Women in Leadership Project.
April 2013—Hilary and Joanna create comprehensive report, detailing the work and accomplishments of the WLP since 2009. This report is presented to the cabinet of Mennonite Church USA executive board staff.
June 2013—Mennonite Monologues website is launched
June 2013—"Do You See This Woman: Undoing Patriarchy and Moving toward Right Relationships" is completed and posted online. These worship resources were coordinated and edited by Hilary.
July 2013— At the Phoenix 2013 convention Hilary and Joanna co-lead a workshop titled, Undoing Sexism Through Storytelling and present a brief report to the delegates. Hilary and Janeen Bertsche Johnson co-lead a workshop on mentoring. Janeen is a member of the mentoring focus group.
September 2013—As planning continues for the women's conference, a webpage is created on the Mennonite Church USA website. The location of Leesburg, Va., is announced, at the National Conference Center. Hilary devotes her staff time to planning the conference.
October 2013–Joanna lead's an adult Sunday school class at Albuquerque Mennonite Church (NM) focused on the WLP and undoing sexism in MC USA.
November 2013–Registration opens for the women's conference, All you need is love: Honoring the diversity of women's voices in theology, and speakers are announced.
February 2014–All you need is love attracts nearly 200 women to participate, and is a time of renewal and challenge for many.
April 2014–Hilary completes her role as co-coordinator to pursue doctoral work at Vanderbilt University (Nashville, Tenn.)
May 2014–Conference Follow Up webpage created to shares videos, reflections and resources from All you need is love.
August 2014–Joanna transitions from her role as Women in Leadership Project Coordinator and as Mennonite Church USA staff, moving to San Francisco to become associate pastor at First Mennonite Church.
November 2014–Jenny Castro joins Mennonite Church USA staff as coordinator for the Women in Leadership Project.
WLP Steering Committee staff