Why and how?
Mennonite Church USA is one small, but important, part of the broader body of Christ. We have gifts to receive from the broader body and gifts to share.
Learn more about our:
---
Interchurch Relations
The Interchurch Relations staff consists of a part-time director. Five reference groups (Church Associations, Congregations, Discipleship Communities and Local Leaders, Peace and Theology) composed of seven to eight persons each provide counsel and support for the staff and the executive director. They meet periodically by conference phone call and every other year in person.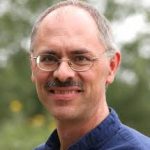 André Gingerich Stoner
,
Director of holistic witness and interchurch relations 
3145 Benham Ave., Suite 1
Elkhart, IN 46517
574-523-3060
,
andregs@mennoniteusa.org